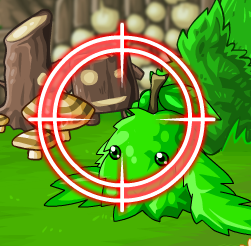 "BOOM! Headshot!"
―Lance, Epic Battle Fantasy 4

Snipe is a skill available to Lance in Epic Battle Fantasy 3 and 4.
Description
Lance dons his scanner and aims his gun at a single foe, making red crosshairs appear over his target. After a brief delay, he fires at them, dealing moderate physical damage.
Snipe's damage is 50% non-elemental and 50% variable (based on the element of Lance's weapon). It has high accuracy, and may trigger the equipped gun's on-hit effects (if any).
Epic Battle Fantasy 3
Snipe is one of Lance's default skills in this game.
(STATS PENDING)
Epic Battle Fantasy 4
Lance will already have two levels in Snipe when he joins the party in the Crystal Caverns.
Snipe
Element
Type
Element and effects depend on current weapon. High accuracy.
50%

| Level | Power | MP | AP Cost |
| --- | --- | --- | --- |
| 2 | 80 | {{{lvl2MP}}} | {{{lvl2AP}}} |
| 3 | 120 | 14 | 600 |